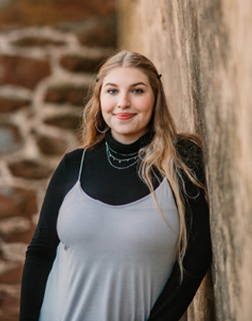 Nicole Nealon
Marketing & Sales Operations Specialist
As Lift's Marketing and Sales Operations Specialist, Nicole is responsible for supporting HubSpot implementations, specifically on the Marketing Hub side. She is a core player in designing, monitoring, and executing the inbound marketing and demand generation strategy for clients, and helps in the creative production process.
Originally from Leesburg, Virginia, Nicole is a recent graduate of James Madison University. In her free time, Nicole enjoys binge-watching shows and spending time with her friends and family. She also frequently plays Animal Crossing: New Horizons on her Nintendo Switch as well as the plethora of board games she hoards. When she is not spending time in, Nicole likes to be in the two most extreme different atmospheres: by the beach or on the slopes.
Fun Facts:

She has a tuxedo cat named Happy (Named after Jon Favreau's Marvel character).
She is a HUGE Marvel fan.
She has swam, paddle boarded, and jet skied with Dolphins.