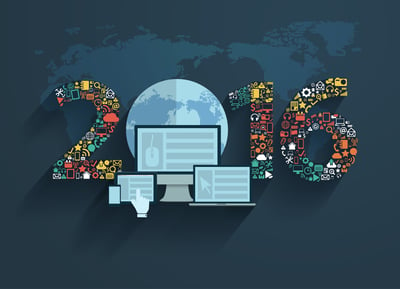 Every day…literally, every day…I learn about a new marketing app, platform or technology. It's hard to keep up. What's easy is being lured in by shiny, new things promising to deliver results the likes of which we've never experienced.
Today's marketing technology promises to deliver on everything from better content to better engagement to increased revenue. There's a tool (or ten) for nearly every problem marketers face. Want more exposure? There's a widget for that. Need better content ideas? There's an app for that. Landing pages getting you down? I think you get the picture.
There is no doubt that many of these tools provide significant value. Additionally, technology is a very important aspect of marketing today. It is important to take advantage of what's available. The key is to be sure the technologies you adopt will truly help you reach your overall goals.
I find that there are two extremes in marketing…those marketers who are focused on the cutting edge. They want to be the first to adopt new technologies thinking that will keep them ahead of their competitors (and their peers).
Then there is the other extreme. Those marketers who have become complacent and stay with what they know, never really giving new technologies a chance.
To be successful in 2016 and beyond, marketers need to find the right balance between these two extremes. It's easy to get caught up in the excitement and the prospect of what the endless technologies can do for your organization. However, it is vitally important to always keep the focus on the results you are working to achieve.
Here are four tips to help you stay grounded when deciding which marketing technologies are right for you and your organization.
1. Don't jump ahead
Before you can even begin evaluating marketing technologies, it's important to define what results you're hoping the technology will help you achieve and how that fits into your overall big picture strategy.
Let's say you have a low visitor to lead conversion rate on your website. You decide it's time to find a tool to help you improve but you haven't updated your buyer personas for more than 12 months. There are many technologies available that provide options to help you improve your conversions. However, if your buyer personas are not accurate, the content you're creating may not be of interest to them. A new technology probably isn't going to have a big impact on your conversion rates.
Make sure your ducks are in a row. Evaluate your current approach. Make sure the technologies you're evaluating can really help you improve your results.
2. Remember the humans
Technology can only do so much. Sure…in many cases it can streamline processes and provide valuable data but in the end, it is still people who create great marketing.
At Imagine, we use HubSpot as our marketing automation platform. It helps us do great things for ourselves and our clients. We are able to easily create web pages, landing pages, blogs, email nurturing campaigns and more. However, without smart people who know our clients, our client's clients and businesses, and understand how to use HubSpot, the technology really wouldn't provide much value.
Our people still spend a lot of time defining buyer personas, creating editorial calendars, developing premium content offers, segmenting audiences in meaningful ways and executing the actual software. While the technology enables them to do these things more efficiently and effectively, it does not replace them.
3. Don't try to do too much at one time
As I mentioned earlier, the number of tools available is endless. There are so many options to consider. It would be easy to spend an hour Googling options and identify five or more tools that appear to be a fit. All claim to be easy to use. All claim to solve the very problems you're having. Many are very affordable.
But hold on…even if you can afford all of them, can you and your staff really learn how to use all of them at one time, effectively? This is especially true if your staff is small.
Align the adoption of new technologies with your overall goals. Adopt those that will make the most impact first. When you've mastered one, look into the next one. By no means am I suggesting complacency. Just take a common sense approach to how and when you implement the technologies. Use your resources wisely.
4. Avoid peer pressure
This year my son started high school. This has opened a whole new world to him and to parenting for us. One of his perceived challenges is (he claims) that he is the only kid in the 9th grade who doesn't have a cell phone.
Now, I know this simply isn't true but in his mind, it is reality. My argument with him is that he doesn't actually talk on the phone. He has an iPod and he can communicate and use it the same way his friends use their phones when he has a wifi connection. So does he really need a phone just because EVERYONE else has one?
My point is that while it may seem like all of your peers are using new technologies every day, those technologies may not be necessary or be right for you.
I often hear about how XYZ company is now using SUPER-AWESOME technology and their results have been through the roof. These stories always peak my interest. I want to know more and understand how I can get the same results.
Never adopt a new technology just because so-so has. Do your homework. Be sure it is something that will help you achieve the results your looking to achieve.
Technology is awesome. I'm amazed at the things I can do now that I couldn't even imagine doing 10 years ago. As you evaluate the options, keep these tips in mind. It could be the difference between awesome results and frustration and heartbreak.