What is HubSpot Admin
as a Service?
HubSpot Admin as a Service does everything an on-staff HubSpot administrator does—and more.
Designed for companies that are serious about growth with more than 30 primary CRM users, HubSpot Admin as a Service provides you with a complete implementation team to ensure the performance you need (typically for less than what you would pay for a single HubSpot admin on staff).
Your dedicated team provides the knowledge and skill set that comes from hundreds of implementations across more than 30 different industries.
It includes things like HubSpot portal maintenance, data management, workflow management, reporting configuration, and everything else an on-staff HubSpot admin does.
We go beyond technical expertise. At Lift Enablement, we believe technology should enable and accelerate your business processes. That means our team members also bring business acumen, experience, and an "outsider perspective" required to drive performance, not just process.
"Lift Enablement has fundamentally changed our marketing and sales process… producing huge returns in not only revenue but also driving down our cost of customer acquisition. Their systematic approach has empowered us to get up and running along with producing results incredibly quickly. The playbook that the team built has given us a much clearer path to
predictable and sustainable growth."
- Mike Donnelly, CEO, SeventhSense
How do I know if HubSpot Admin as a Service is
a good fit for my company?
HubSpot Admin as a Service is for companies looking to accelerate and scale growth while increasing predictability. HubSpot Admin as a Service enables you to level up your go-to-market motions, with a special focus on revenue acquisition, retention, and expansion.
The program has been purpose-built for companies:
Between 50 - 350 sales or service/success reps
Serious about growth - you're looking to double revenue in the next 3-5 years and then double again in the 3-5 years after that
You want to hear the truth about what's necessary to achieve your growth targets
Trust the Group HubSpot Trusts:
"There were a lot of reasons that I recommended Lift Enablement. I could point to the obvious, good fit. They've regularly done implementations of this size, have a good track record, etc., but what it boils down to is their communication style.
With Lift, you can guarantee a true partnership and an open line of communication; this is key for success with complex implementations.
They're also thought leaders, especially when it comes to conversations around adoption - this is key for breaking down barriers for customer success."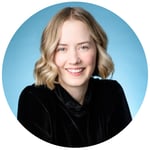 - Regina Takai



Senior Manager, Service Consultants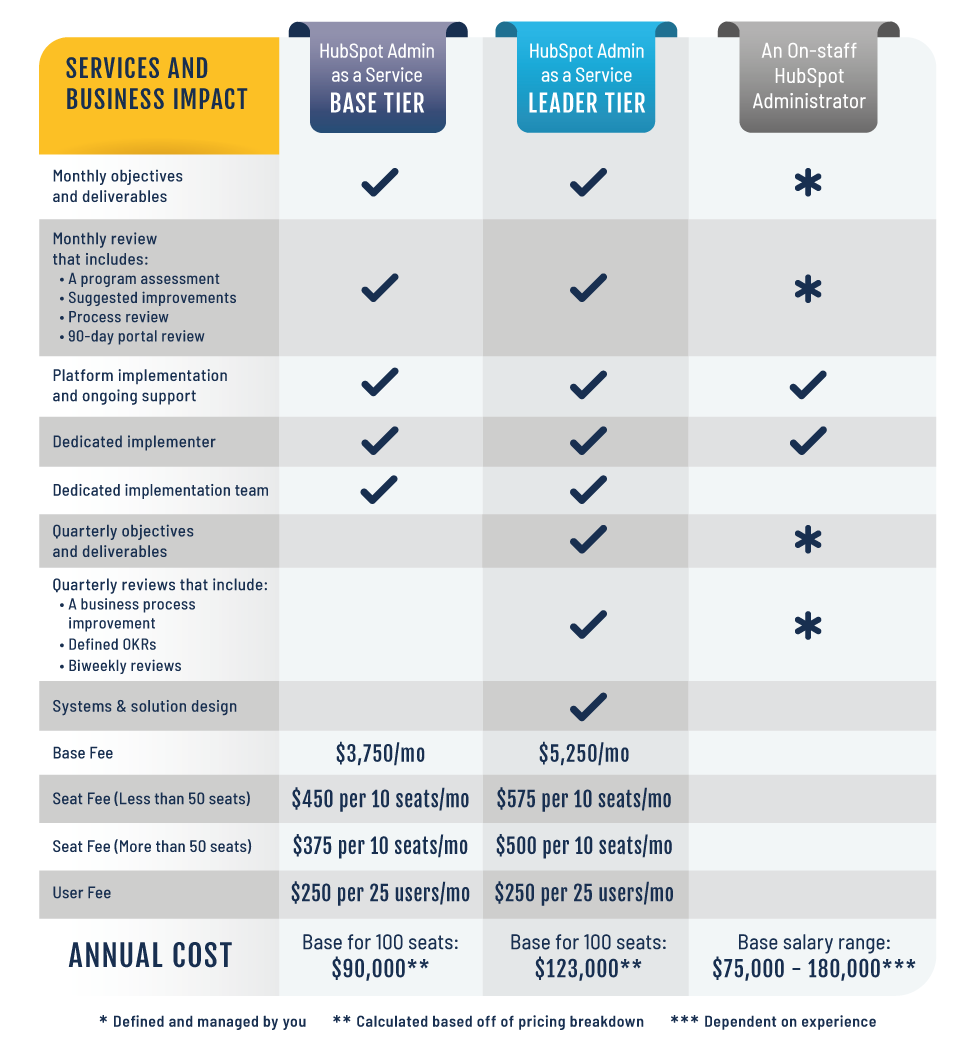 Why choose Lift Enablement for your HubSpot Admin needs?
Even the most experienced on-staff admin brings just one perspective and skillset. Full-time employees also require onboarding, training, and managerial oversight.

With that in mind, which sounds better? Hiring one person with a single area of expertise or a seasoned team with years of experience in a variety of skill sets? The choice is clear.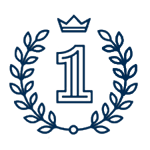 HubSpot's top implementation partner for large-scale (50+ seats) CRM and multi-hub implementations.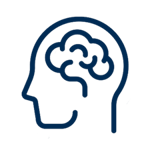 The expertise and acumen that ensure your business processes and CRM are aligned.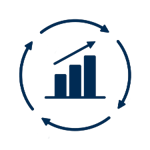 A program of continuous improvement that will push your business to the next level.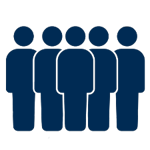 A dedicated team that draws on the experience of over 200 implementations and a deep knowledge base that includes experience at former employers like HubSpot and Gartner.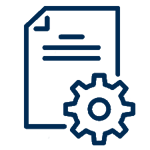 Dedicated resources to manage the ongoing implementation and enhancements of your HubSpot CRM platform.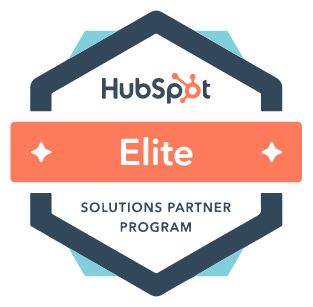 Maximizing the results from your CRM requires multi-disciplinary expertise. Without deep knowledge of the underlying business motions (sales, marketing, and customer success), strategy, system design, and expertise of the technologies & platform being used, unnecessary friction takes hold, and productivity & effectiveness drop.
With more than 200 CRM implementations under its belt, the Lift team provides the knowledge and leadership that enables companies that demand high-velocity growth to align and manage the complex strategies, tactics, and actions required for success.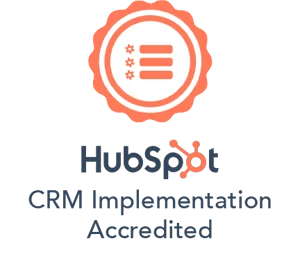 Not quite ready to leave your HubSpot (and business) troubles behind yet?
We get it. If you're here, it's pretty likely that HubSpot is at the absolute heart of your business. It can be scary to let an outsider in. But sometimes, that outsider is a world-class heart surgeon who has just what it takes to get your heart pumping nice and strong.
While we aren't doctors, we are experts at HubSpot. We've put together some resources to help you learn more about the HubSpot support that's available for your company and how technology can drive your business forward.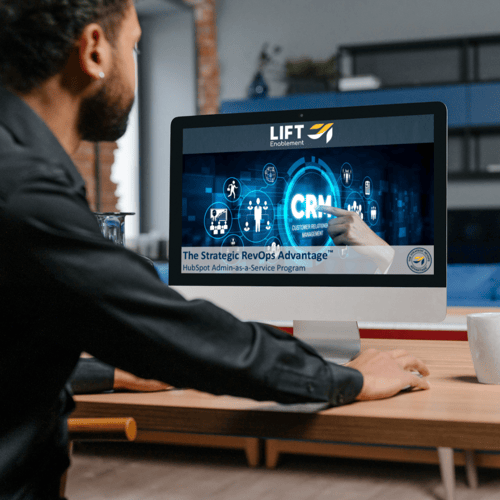 Debating
outsourcing vs hiring?