Imagine you're scrolling through your news feed on your favorite social media site or going through the unread emails in your inbox during your downtime. Besides updates from friends, family, coworkers, etc, you're likely to see a mix of breaking news, popular sports and entertainment topics, seasonal and upcoming holiday related topics, and industry related news. We've all seen the popularity waves these topics generate, but do you recognize the unique opportunity to hop on such a popularity wave and the benefits you'll get by taking the ride?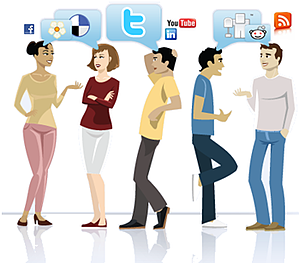 Your ability to be able to deliver your thoughts and ideas in the form of a story is critical to the success of your message. The search for unique new ways to tell a story through content marketing is never ending and sometimes incredibly challenging, yet one of the most powerful content creation tools that exists is rarely taken advantage of: newsjacking.
Newsjacking is the process of capitalizing on the momentum of a news story by injecting your ideas or angles into the story in order to amplify your organization's sales and marketing success. David Meerman Scott's wrote a book popularizing the topic: Newsjacking: How to Inject Your Ideas into a Breaking News Story and Generate Tons of Media Coverage. It's a great way for a small business or an organization with limited subscribers, followers, etc to level the playing field by utilizing the media buzz that the breaking topic has already created.
By taking the time to consider what's going on in the world around you and how you can turn it into an opportunity to launch ahead of your competition and attract the attention of highly-engaged audiences, you're setting yourself up for a win. The impact of seizing a story to benefit your business, when considering the minimal effort it took you to get in on the action, is huge. Besides being a unique new way to create content and tell your story, newsjacking will also result in:
SEO benefits

Improved brand reputation and credibility

Driving traffic that can turn into leads and even sales


So how can you get in on the action?
Make it a point to pay attention to what's going on in the media.

Spend 15 minutes each day checking out trending topics that are both relevant and irrelevant to your industry (I'll explain this further in the next section). Let your coworkers know what you're looking for and explain the idea of newsjacking to them, you might be surprised what kind of stories they send your way and how they think you can make it relevant to your audience.

Do your research.

Make sure that whatever sources you're newsjacking have the story straight. Read numerous reliable sources before you publish anything because if it ends up that the story you newsjacked wasn't accurate, you've now lost credibility.

Be original and make it your own.

Make sure you're injecting your own angle and showing why this is relevant to the story you're telling. Why is it interesting to your audience? Your readers shouldn't be wondering what the point was or what it had to do with your company after reading.

Just do it

The popularity of a news story dies down pretty quickly, so in order to receive the most benefits from newsjacking, it should be done as quickly as possible. If your spin on the story lands in a potential customer's inbox before they even knew there was a story, you've just added serious value to your content. The more buzz the topic has going, the more organic searches you're going to show up in and the more website traffic you're going to gain.

Don't forget the basics to bring in leads

Promote it and get in on the conversation

Just because there's already a lot of buzz going on about the topic doesn't mean you shouldn't try to increase it and create more of your own. This is an important time to repurpose this content into social media posts while monitoring the conversation and participating.
So what are some newsjacking opportunities and examples?
We've actually used newsjacking in a few of our blog posts, the most successful example of this is a post Doug wrote titled "Katie Couric, Brand Extensions, And Value Proposition Mistakes" when CBS hired Katie Courcic as their Evening News anchor. Doug took a story that was completely unrelated to us, but used it to tell the story of brand extension and value proposition mistakes, which are very relevant topics to our audience. We saw an increase in both page views and clicks, and it generated a lot of discussion for us.
Literally anyone can newsjack—but the most successful newsjacking happens when we think outside the box and create content creative enough to add a new dimension to the story in real-time.