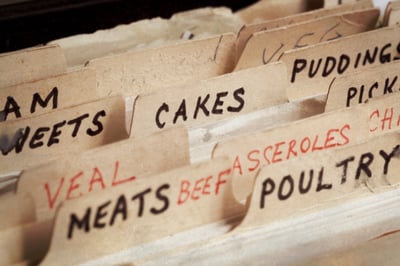 As you probably heard, Twitter recently turned 10. It's hard to believe that 10 years have passed since the first tweet was tweeted. It seems like just yesterday I was dismissing social media in general as a serious marketing tool.
Yes. You read that right. I was a social media doubter. In fact, I thought it was a ridiculous concept…especially Twitter. First of all…140 characters, really? What I am going to say to anyone that has impact in a B2B marketing setting with 140 characters? I decided it was something I didn't need to pay attention to. I had more important things to do.
Jump ahead to late 2013 when I was introduced to the concept of inbound marketing. That's when I finally began to recognize social media, in particular Twitter and LinkedIn, as tools that could bring real value to a B2B marketing team. Especially when it comes to promoting and driving traffic to your blog.
At Imagine, our strategy includes social media. Like many other companies, we use it to promote our blog and other premium content. I've heard B2B marketers – even those implementing an inbound approach – discount the use of Twitter in the B2B arena. Many argue that their B2B prospects simply don't use Twitter or they have the idea that Twitter is only effective in B2C marketing.
Truth is Twitter can be a very valuable part of your B2B marketing strategy especially when it comes to driving traffic to your blog. At Imagine, we recommend that all of our B2B clients incorporate Twitter into their inbound approach.
That said, there's a big difference in just tweeting and tweeting to drive traffic. For example, only tweeting the title of your post with a link to it every time you tweet is going to have limited success. A more creative approach will drive better results.
Here are six recipes for tweets that will drive traffic to your blog.
1. Include statistics
If your post includes an interesting statistic, tweet about it. People seem to really like statistics. An approach I use on a regular basis is the "Did you know" approach. This comes from my days in consulting engineering. We often used the "Did you know" approach to quantify our work and make it more consumable for the general public – not other engineers.
It still works well today, especially for Twitter. Here's an example of an Imagine tweet using that approach with a statistic:

We include a link to the post so the readers who are shocked by that stat can learn more.
2. Use hashtags
Last year, I wrote a post about how to effectively use hashtags. I won't get into all of the details today but including hashtags in your tweets is a way to get the attention of someone who isn't currently following you.
In the example above, we used the hashtag #LeadNurturing because that's the focus of the post. If someone is interested in lead nurturing and searches for that hashtag, they will find our post and any others using the same hashtag. If you don't use a hashtag, it makes it more difficult to be found.
3. Include quotes from the post
When I'm writing tweets for Imagine, I use quotes on a regular basis. For the regular readers of this blog, you know that Doug has given us many memorable quotes over the years. Using a quote gives the reader a quick snapshot into the content, tone and direction of the post. Additionally, according to the Social Times, tweets with a quote are 54% more likely to be retweeted giving your tweet even more exposure to new audiences.
4. Include images
In a study from Buffer that analyzed what seems to drive the most clicks, retweets, and engagement on Twitter, they found that tweets that include images receive significantly more engagement than those without. In fact, they get approximately 23% more retweets, favorites and replies than tweets without images.
Select images that are sized appropriately. See this post for more details on that. Also, select eye-catching images that have relevance to your post.
The same study also found that posts with images should be short. For tweets that include images, those that are between 20-40 characters get 58% more engagement than those that have 60 or more characters.
5. Ask a question
Similar to the "Did you Know" approach, asking a question gets people thinking. If your questions spur enough curiosity, the reader will click through to read your post.
At Imagine, we use questions a lot. Many times, we use them to create an "Oh S&*t" moment. For example:

When we pose questions, we hope the reader panics a little bit when they don't know the answer and clicks through to read more.
Remember, part of what you're doing is defining a problem for your personas. Many times, they don't realize they have the problem you solve until you ask these kinds of questions.
6. Use @mentions
Earlier this year, we launched our podcast, The Demand Generation Show. In several episodes, we interview a demand generation expert. When we tweeted about the individual episodes, we used @mentions for every interviewee. Every time, that person retweeted our tweet exposing it to their audiences as well.
If you mention someone in your blog post or refer to their data, add an @mention to your tweet. Chances are they will retweet to their audience.
Additionally, if you're working with a prospect who could benefit from your post, call them out with an @mention too. Again, they will also probably retweet and appreciate the call out.
Finding the right recipe for effective tweets takes time and energy. Hopefully these ideas will keep your test kitchen busy for a while.