We welcome Steve Pao to this Black Line Podcast Episode. Steve teaches a few lessons that tie engineering and marketing together.
Video:
Audio:
Show Notes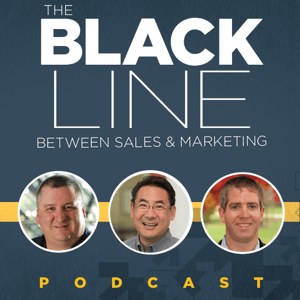 Steve has plenty of experience creating marketing strategies for startups. He currently runs marketing for a startup company in Seattle called Igneous. His experience includes being the first Head of Product Management for Barracuda Networks, which went public on the New York Stock Exchange. He was also VP of Marketing for Latitude Communications, which was bought by Cisco.
In this episode of The Black Line Podcast, Mike, Doug and Steve talk about the fact that everyone needs a 'systems thinker' and that marketing is relatable to engineering and science. In order to be great at marketing, have a system and control what you can control.
Steve says to succeed, you must know your model, focus on the result and fish where the fish are… and remember that less is always more.