Sales development is a specialized role that brings data analysis tools, email nurturing and phone prospecting teams together to focus exclusively on creating sales qualified leads and preparing them for new sales people.
A joint study between Northwestern's School of Management and InsideSales.com found an organization's closing rate goes up seven points (that's points, not percent - so a 10% closing ratio becomes 17%) when sales organizations specialize with sales development type roles.
What is a Sales Development Program
There has always been an age old problem between marketing and sales. Simply put, marketing's job ends too early and sales' job starts too late. This leaves a chasm between the two, leading to:
A significant loss of impact for both sales and marketing.

Higher sales and customer acquisition costs (CAC).

Less predictability in revenue growth process.

Longer sales cycles.

More difficulty in hiring and onboarding B2B salespeople successfully.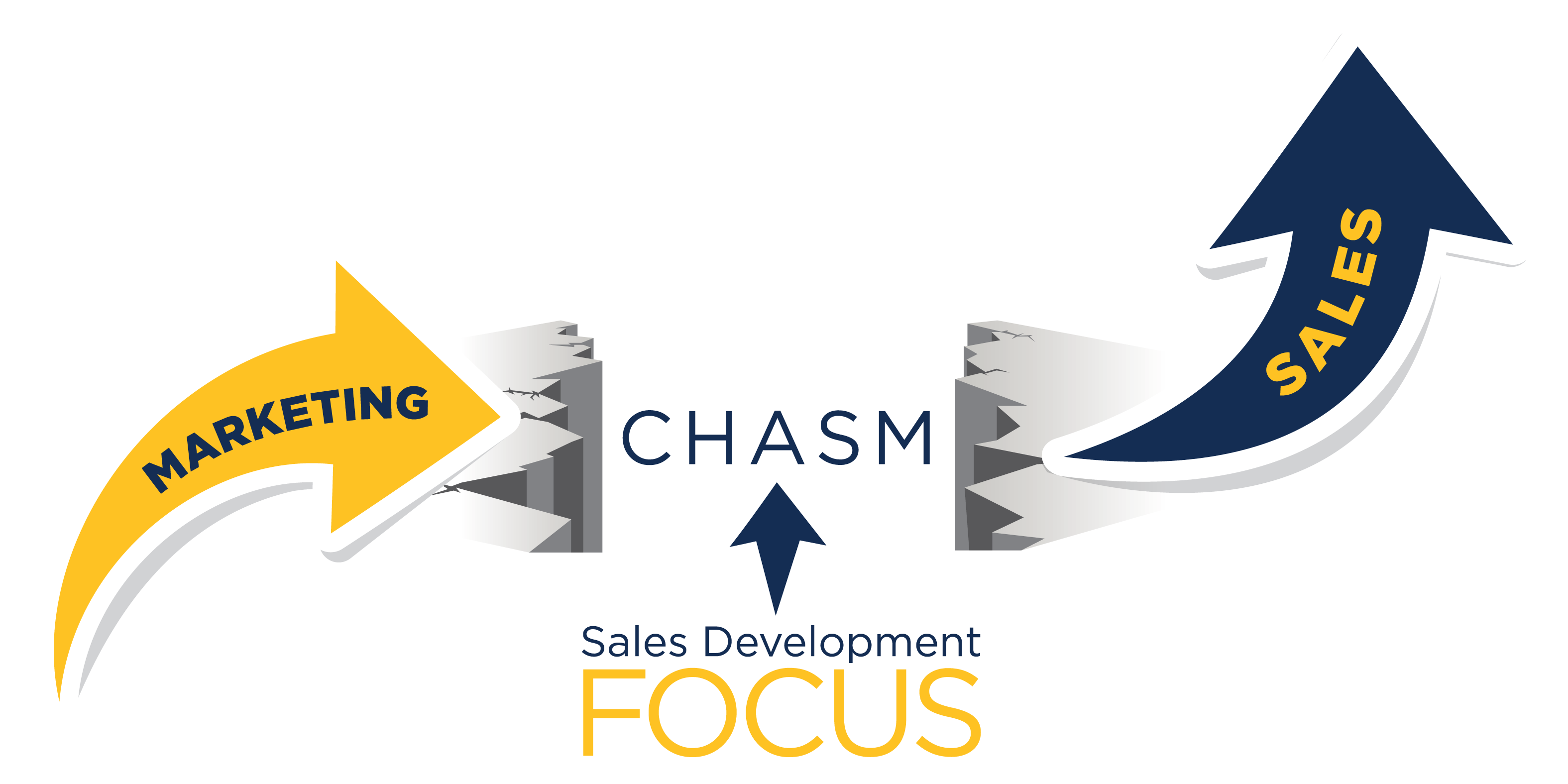 A sales development program bridges the chasm, creates alignment and multiplies the results of both disciplines. Working as a core part of your lead generation and management team, sales development reps (SDRs) work closely with marketing to create new lead opportunities. They also follow through with the leads created through inbound marketing and other lead generation tactics.
On the other side of the chasm, SDRs work closely with your new sales team to turn leads into sales qualified leads (SQLs) and opportunities. This allows your sales team to focus on what they do best - selling.
Resources to Create More SQLs
We Can Build It, Lead It or Execute It
The Demand Generator Program provides several unique benefits. Unlike the many outsourced appointment setting companies, the Demand Generator moves beyond simply setting appointments to creating true sales qualified leads (SQLs).