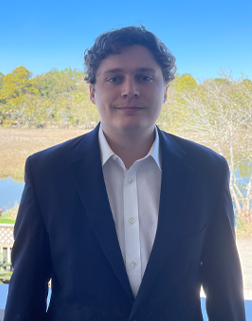 Dylan Taylor
Marketing & Sales Operations Manager
Dylan is Lift's Marketing and Sales Operations Manager. He works with the client sales teams to ensure their data is accurate and consistent in the CRM related to accounts, leads, opportunities, contacts, etc. Dylan provides day-to-day end-user support of the CRM application to all levels of the client organization, and continuously documents and communicates user and system requirements, processes, and standard procedures.

Dylan was born in Georgia, but grew up outside of Houston, Texas and moved back to the coast of Georgia after graduating. He attended Texas Tech University, but transferred and graduated from Texas A&M, Gig Em! He loves all things sports, especially football and racing and spends most of his free time playing video games with friends, relaxing on the beach, or tuned into whatever game is on.
Fun Facts:

Dylan came to Imagine from the Sales Development Rep (SDR) world.
He has a golden retriever named Bear.
His favorite sport is Formula 1.