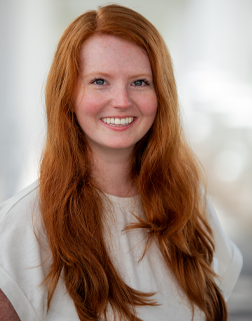 Hannah Munoz
Community Manager
Hannah is Lift's Community Manager. On the daily she works to expand the Lift Platform both externally with client acquisition and internally with new hires. She brings awareness and increased engagement to our services and finds ways to engage, nurture, and track target accounts interacting with our content. Hannah is also the face of Lift's Twitter and continuously seeks to enhance growth in all realms of marketing - especially The Sales Genius Network. You can also catch her producing The RevOps Show.
She recently graduated from James Madison University and bleeds purple and gold. Hannah's originally from Virginia Beach, but will soon be moving every couple of years due to her family being military. When she isn't working, she is most likely spending time with her husband and son, hanging out with friends, or watching football (Go Pack Go!). She has a passion for photography and art, and enjoys being outside without burning.
Fun Facts:

At JMU, Hannah was the President of Friends of Rachel (FORJMU).
She is an avid Sims player and has been since she was young.
She has a golden retriever (Lambeau) whose fur is the same color as her hair.