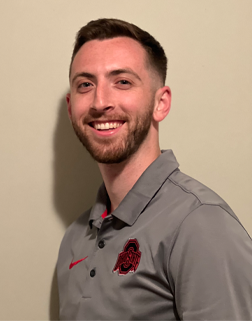 Jeremy Hartman
Revenue Operations Manager
Jeremy Hartman is a Revenue Operations Manager here at Lift. After years of working in multiple areas including sales, marketing operations, and RevOps, he landed with our team. Jeremy has prior experience helping to maintain HubSpot accounts as well as contact and marketing automation. He's excited to use his knowledge of RevOps, HubSpot, and sales processes to help companies improve what they're doing and help them drive growth. He looks forward to helping clients save time with items like repetitive tasks so they can focus on doing their actual job. Knowing what he's doing is having a positive impact is what brings Jeremy excitement each and every day.
Outside of work, you can most likely find Jeremy on the field playing slow-pitch softball; If you're lucky you may even see him at a tournament across the country! He's a big sports guy, loves amusement parks, and even plays piano from time to time. When he's not winning tournaments, Jeremy enjoys spending time with his two cats - Nike and Athena. Jeremy hopes to continue to explore the world, try new things, have new experiences, and experience new cultures as much as possible.
Fun facts:
Jeremy spent a semester in college in France. He stayed with a host family but spent most of his time exploring on his own.
He knows how to speak French!
He has been to 10 baseball stadiums and has on his bucket list to visit them all.