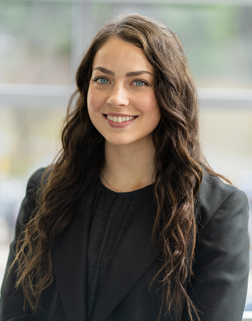 Jordyn is one of Lift's interns. She helps out with data and asset migrations, and helping take and organize notes on calls and for our clients. Jordyn has been learning a lot about HubSpot and how to utilize the platform for success by creating marketing emails, lists, workflows, landing pages and more.

Outside of work, Jordyn is a Marketing student at James Madison University. She enjoys spending time with her roommates and playing Catan, going out to eat, and going for walks. When she's at home, she lives on a lake and enjoys wakeboarding and swimming. Jordyn recently retired from swimming competitively at JMU and enjoys the extra time now playing pickleball, playing catch with her dog, binging Netflix shows, and reading new books.
Fun Facts:

Jordyn lives in Minnesota, but was born in Arizona.
She is an only child.
She hates bananas.