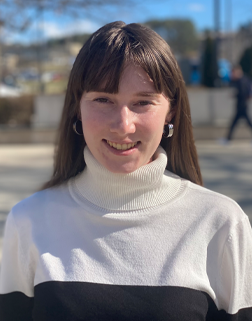 Katherine Colonna
Revenue Operations Specialist
Katherine is one of Lift's Revenue Operations (RevOps) Specialists. She assists our RevOps Team with helping our clients in their database management, maintenance and segmentation. She prioritizes making sure that the system is up to date and clean. Katherine also works on automation and workflows, making sure things are turned on and properly working. You can catch her even helping with design, optimization and analysis of data and forecasting.
Outside of work, Katherine spends her time walking and hanging out with her dogs, Izzy and Beans. She also enjoys baking vegan chocolate chip cookies and watching reality TV.
Fun Facts:

Katherine is an experienced thrifter.
She is a huge plant mom of 6 (mostly kitchen herbs like mint and basil).
She is an avid collector of squishmallow stuffed animals.