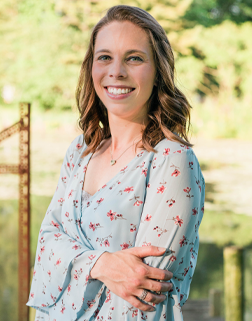 Laura Gable
Revenue Operations Manager
Laura, a Revenue Operations Manager at Lift, loves nothing more than using her extensive organizational skills to help clients become more efficient and aligned. Before she joined the Lift team, she majored in kinesiology and sports marketing and spent six years as a HubSpot Administrator. Today, Laura uses her organizational and CRM skills to help companies focus on their core competencies so they can be the best at what they do. Her Hubspot background, collaborative approach, and upbeat personality make her a welcome addition to any client team.
After six years as a HubSpot Admin, Laura wanted an opportunity to work with bigger businesses and a greater variety of clients—but she feared a move to a big agency would mean she'd just be another face in a crowd. When Laura interviewed at Lift, she realized she'd found an excellent fit—not only because she got a good first impression from her potential colleagues but because everyone mentioned Lift's emphasis on learning and continual improvement. Laura was also excited about working with clients to develop and execute strategies that maximize revenue, improve operational efficiency, and drive growth.
In her free time, Laura keeps active with her husband and their two young sons. She loves hiking and biking on Maryland's rail trails and also enjoys skiing during the winter. While she doesn't have the time she did before becoming a mom, she loves traveling and scrapbooking.
Laura gets out of bed every day ready to bring clean data and greater clarity to clients. Her favorite thing is solving problems and bringing order out of chaos. She finds it especially rewarding to help clients with messy databases who are having trouble developing a plan of attack.
Fun facts:
Laura is a HUGE Penn State fan—and it's a family affair. She, her husband, and her dad are all alums.
She loves ice cream so much that she'd make it its own food group if she could get away with it.
Before their first child was born, Laura and her husband took a babymoon, hitting London, Paris, Brussels, Bruge, and Amsterdam in only ten days.