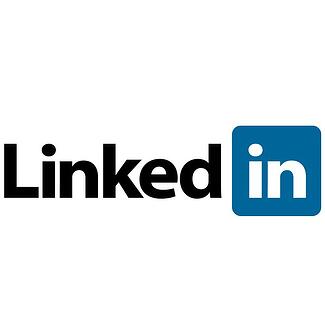 Social media often gets touted as the go-to method for generating leads. However, professional networks like LinkedIn offer great ancillary value in the sales process. Yes, it can serve as a means to generate leads, but it also offers an avenue for finding the key company employee to contact about a sale, staying connected after sale completion, and ways to get things moving again when a sale bogs down mid-stream.
Connecting Directly to the Movers and Shakers
The problem with most lead generation techniques is the lack of specificity. You send out marketing materials and make contacts without any way of determining who you should be talking to. You could waste an hour presenting to a low-level sales person when you need to be presenting to the Director of Marketing. LinkedIn lets you skip the intro and go right to the executive level. Once you have identified a company on which to focus, you can search for the President, Vice President or any other job title. A quick search on the company's website should help you identify the key personnel, and an equally quick search on LinkedIn puts you in contact. Making that contact is crucial for closing sales, but so is staying in touch afterwards.
Keeping Relationships Alive and Profitable
Where Facebook offers an ideal platform to make connections with the general public, LinkedIn offers a unique platform geared toward business networking. After closing sales, you need to stay in touch to get repeat business. In fact, in most business models, 80 percent of sales come from repeat clientele. That statistic should make relationship building with existing customers a priority. LinkedIn allows you to build a relationship outside of the direct sales cycle, making you the go-to person for questions regarding your industry. By offering that type of insight, you gain a network connection that cycles back into closing sales whenever your connection needs something offered by your business. It also provides you a great way to break through any hesitation during the original sales cycle.
Breaking the Ice and Closing Sales
As a platform geared toward professionals, LinkedIn gives you a place that is tailor-made for portfolio hosting. This allows potential customers to see the benefits of working with you, before they commit to a sale. Hesitation and overcoming objections is part of the selling process. LinkedIn does some of the work for you by giving potential customers easy access to satisfied customers. Customer advocates sell your products and services for you. LinkedIn gathers your advocates and new leads in one place, letting your service speak for itself. When new leads already believe that your company offers value, you can immediately start discussing the specific blend of products and services most beneficial to them.
Remember the Power of the Upsell
Closing sales may be the ultimate goal of the sales cycle, but most customers can benefit from a variety of product offerings. Never end the sales cycle as if everything were final. Instead, be prepared to offer additional options that maximize the benefits of the existing sale. LinkedIn makes the upsell easy by encouraging conversation among your clients. You post about a product combination and generate feedback. The ebb and flow of conversation takes care of the upsell. When customers talk about missing components or desired features, you can immediately address their concerns with the next sale opportunity.
LinkedIn Expands the B2B Sales Cycle
Social networking has applications at every level of the sales cycle. Of the different platforms, LinkedIn offers the most complete service for companies selling business products and services. It also makes a great place to network with complementary industries. By working with different businesses to offer a total service package, you create a profile that instantly shows industry leadership, without all of the legwork.
Properly managed, LinkedIn does the work of relationship building, upselling, lead qualifying and closing sales for you. Centralizing your customer testimonials, exemplary work product and networking communications puts all of your sales activities in one convenient place. LinkedIn does a lot more than basic lead generation, it maximizes the potential of the entire sales cycle.