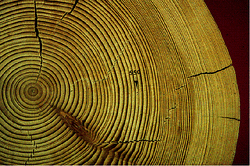 I was talking with my friend, advisor and client - Gini Dietrich, and it hit me that I've been blogging for 5 years now. So, wanting to avoid some work for a few minutes, I thought it would be fun to go back and look at my first few posts.

I have to admit that as I read them, I was surprised by how applicable they still are today. My first content post was titled Commoditization Is The Enemy of Growth. Unfortunately - it still is. For your benefit, I'm posting it again:


How easily can buyers quantify the differences between your offering and your competitors? How easily can your customers make those same distinctions? How can you continuously differentiate your company when market forces are constantly commoditizing you? Think about that question for a moment. It is the greatest challenge facing businesses of all sizes in the 21st century.




Commoditization is the evolutionary process that reduces all offerings to their lowest common denominator. Commoditization is the situation businesses find themselves in when their focus is mainly on their offering instead of the quantifiable difference their offering delivers to their customers. I have asked over 2,000 businesses why people should buy from them. Virtually all of the answers fall into the category of "we are better," or "we give more value" and virtually all of those answers propel the business into commoditization.




"Value creation" is among the most common buzzwords used in business today. There is only one meaningful definition in business for the word value: something buyers would be willing to pay for. Your company can do great things, but if people aren't willing to pay more for it, your company is not creating value.


So I ask: What are you doing to break away from commoditization? How are you making value creation a core discipline of your company?