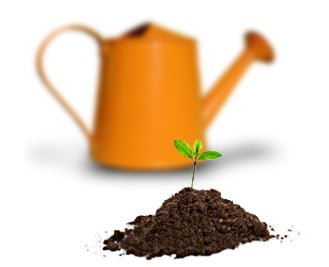 White Papers/Case Studies/Research/eBooks
Looking to brand your company as an authority in your realm of business? Want to corral market share in your locality, region…the nation? Start empowering your customers. Fortify your business alliances. Information is power. And when you share that power with those with whom you transact, you form relationships and loyalties that transcend passing trends, matters of pricing and Johnny-come-lately competitors.
People like your company's products and services. And you have a fundamental understanding of your segment of business and your customers' needs. Put this accrued knowledge down on paper, enable it online and give it away—the returns will surprise you.
The Knowledge Age
In our previous two posts in this series, we looked at the importance of Blogs & Newsletters and video initiatives like tutorials and webinars, but here we will be examining some high-level measures that will not only connect with your customers, but have the power to distinguish you among your competitors and give voice to your professional authority within your industry.
White Papers
White papers are chiefly used in governmental or business-to-business (B2B) realms. They manifest themselves as long-form and professionally-researched papers with lots of documented statistics, and they can range in length from ten pages to a thousand. But as with all good communication measures, white papers should be direct, succinct and, really, no longer than they need to be. In today's mass-media culture, the quicker you can deliver solid, authoritative information, the better.
Case Studies
Whereas white papers look at general issues or problems that exist in a specific industry, case studies examine a specific implementation of solutions to those problems. And typically, they will focus on one or a limited number of businesses that achieved successful results by employing identified products or solutions—of course, usually provided by whoever authored the case study. This type of analysis is not always completely objective and is often weighted toward driving a sale. Care should be employed in not making a case study too transparent a sales initiative.
Multi-media
Both white papers and case studies can be presented in either written, video form, or both. Either way, their authenticity and effectiveness hinges on being well-researched and written. A majority of business executives, despite whatever talents as writers they may possess, tend to engage professional help in authoring these types of studies and documents. The value these initiatives provide as a marketing tool, lead generator, and as a means to potentially elevate both a company's and the author's profile within their industry generally warrants the expense of outsourced collaboration.
Research
Less narrative-oriented, but potentially just as valuable as white papers and case studies, authentic, authoritative research can be a resource of enormous value to disseminate to potential customers and business partners.
Research can be scientific in nature, or it can be the result of number-crunching informed by sales trends. It really all hinges on the topic at-hand. You can simply collate and interpret secondary research –facts from other sources- or you can conduct your own primary research. If you go to the trouble and expense of doing the latter, it may be worth your while to make your work a more extensive project and publish a definitive study on your topic. That might take the form of an e-Book.
e-Books
e-Books have recently become one of the sturdier pillars of businesses' content marketing strategies as forward-thinking companies aggregate their accrued written postings and knowledge into an electronic book format.
Easily designed and turned into a .PDF document, many firms simply give them away as a downloadable document on their websites. But once the publication has been created, it is an excellent resource for prospects in the middle of the sales funnel who require additional information in their decision-making process, and as you massage them to that critical conversion at the bottom of the funnel.
Publish or Perish
"Publish or perish" is a term that originated amongst the ranks of medical researchers whose ability to place articles in medical journals was their best means of attracting grants to further fund their work. The principle also applies to content marketing.
Advanced written initiatives such as white papers, case studies, primary research and e-Books have become mandatory, not only to encourage more business trade, but to opens doors by elevating a company's professional profile. Published industry leaders are often featured on panels of symposiums, conferences and trade events. The more burnished your image as author, the greater the exposure for your enterprise.
Coming up in Part Four of our Content Marketing Strategies Now series, Social Media/Micro-Blogs & Going Mobile.
Part One – Blogging & Newsletters
Part Two – Tutorials/Videos/Webinars/Podcasts