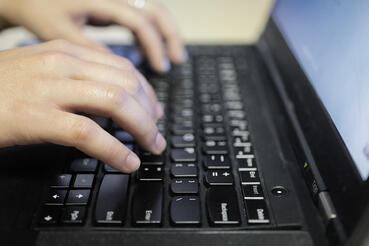 "Blog." Now there's one of those words that didn't even exist a little more than a decade ago. In the realm of Content Marketing - providing customers with valuable information and resources that result in sales - blogging is one of the most important components in your overall communications strategy. Yet, among most small and mid-size (SME) B2B organizations, blogging is typically overlooked and addressed haphazardly.
Blogs originated as forms of personal expression that emerged in the midst of the social media phenomenon. It was the online equivalent of a teenager's diary. But just like Facebook and Twitter, blogging transcended its origins and became a powerful form of communication, utilized by popes, presidents and everyday people alike. So it was no surprise when the business world got on the bandwagon, too.
Here are some tips for getting started:
Determine the Goal of the Blog. Figure out what it is you wish to achieve with your blog. The over-arching goal, of course, is to engage customers. But will your posts take the form of friendly, "how-to" advice? Will you be sharing life lessons gleaned from your own experience? Or will you be providing the latest news from your realm of industry? There's no hard-and-fast rule—your blog might touch any or all of those bases, or be something completely different. The nature of your business, of course, will largely determine your path of action.
Think from Your Customer's Perspective. Okay, don't lose sight of why you've started blogging—to provide something of value that keeps established customers and new prospects alike coming to your website. This is not the forum to be selling your products and services; turn this into an advertisement and your readership has gone. But having said that, if you can tell a great story about someone who found a terrific solution for a business problem, and your goods just happen to factor into the story, have at it.
Be Responsive. If someone responds to your blog posting with a comment that merits a thoughtful reply, don't pass up the opportunity to truly connect with a potential customer. Be sure to answer posted questions, too. Not only will the correspondent feel engaged, but everyone reading will take away a sense that you and your company are truly invested in their concerns and problems, and are eager to help them find solutions.
Publish Topically & Regularly. Set up a publication calendar and stick to it. If readers are used to starting their workweek with a cup of coffee and your blog, don't disappoint them. Have that Monday morning entry posted weekly at 8:45. If breaking news, coming events or industry-related affairs somehow dovetail with your business offerings, don't hesitate to be a source of that information.



Ideally, your new blog entries should be introduced in an email or electronic newsletter and then jump to your website, where the entirety of the article or commentary is posted.
Find Your Voice. The more you write, the better you'll get. And you'll start to develop a style that is uniquely you. If you're really good at it, you'll find that your personality will actually emerge in your writing. This will foster a perceived personal relationship with your customer. And if you get to the point where you are entertaining and informing your readership simultaneously, you'll have become a trusted advisor and brand.
But if writing is just not your bag, or you're simply too busy, don't let this invaluable communications tool go unused. Engage the services of a pro. A steady stream of content that engages your target audience could be one of your better investments.
Remember—"author" is the root word of "authority." As you establish yourself as not only a professional in your realm of business, but as a familiar –even friendly—"go-to" expert, customers and clients will turn to you when they are ready to engage with your products and services. Your blog may indeed prove to be one of your most effective marketing tools.