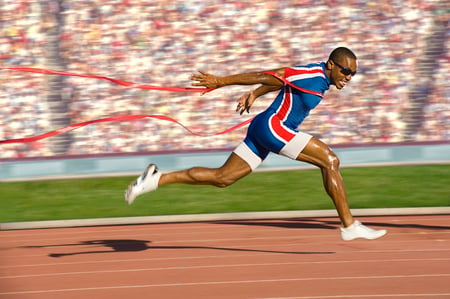 It feels like just yesterday. I was getting ready for the day and finalizing plans for how I was going to spend my New Year's Eve, and thinking about the next few days and getting Imagine off to a fast start in 2017. Suddenly, I go out for a walk in the morning, and I come back dripping in sweat from the heat and the humidity. Time sure does fly.
It amazes me how different June 30th and December 31st are. Here are some of the big ones:
It's a lot hotter in June than December.

The days are longer (unless you're reading this post in the southern hemisphere, in which case the nights are longer).

December is filled with passion, excitement, and commitments for the year ahead.

In June there's much angst about goals off track and the feeling that the year is almost over.
Today marks the end of the first half of the year. Whether you're winning or losing the year, the "game" is not over. Imagine if the New England Patriots went into the locker room in Super Bowl 51 with the attitude that so many people have halfway through the year. It's also important to remember that in business, the game never ends. I like to think of July 1st of the beginning of a new year as well.
Last year we presented a webinar focusing on five growth strategies to use to finish 2016 strong. The strategies in that session are every bit as relevant today as they were the day we recorded the session. So, as we prepare for "Half-Year's Eve" (can we make that a holiday?), I share with you Five Growth Strategies to Finish The Year Strong.
Have a great summer, and finish 2017 strong!