I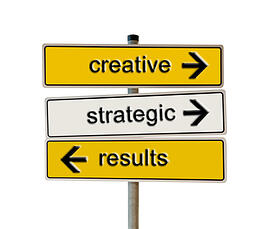 was discussing the importance of developing an effective marketing cultivation and engagement system with a client recently. As we were laying out the path and approach, my client said something that struck me.
"Doug, this is a really good model and I definitely want to do it. But, I don't even have good collateral material. My brochure is out of date, I have no fact sheets on my products; and I really think I need to take care of that first."
It struck me because I realize that's probably what a lot of people think. While the concept of content marketing (the basis of an effective cultivation/engagement process) is old news for me, it's still something foreign to the vast majority of small and mid-market B2B companies.
As we share in our on-demand webinar Making Marketing Work, an ineffective or non-existent cultivation/engagement process restricts the effectiveness of your sales effort by 30 – 70%. This means that you must sell twice as hard without such an asset.
So, I thought I'd share my advice to him with you.
The very best piece of collateral you can have is content that challenges, educates and provokes a customer. Content that enables them to learn and do a better job.
While a brochure or fact sheet enables you to tell your prospect that you're a rock star, a cultivation and engagement asset enables you to demonstrate it.
Does this mean that you shouldn't have a corporate brochure, fact sheets and other collateral? Not necessarily (though as long time readers of this blog know, I'm not a big fan of traditional brochures). But, if you're looking to drive sales, improve business performance and separate yourself from your competition, you're far better off building the content first.