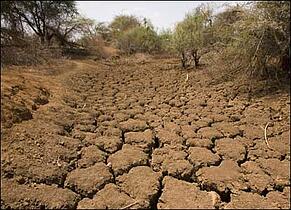 UPDATE: in less than 24 hours we've "sold out" the Making It Rain Even In A Drought webinar. Because of how much it has resonated, we are adding more dates - see below for details.
The last three weeks have brought a tide change in the economic outlook. CEOs are looking at growth initiatives more than they have in two years. Despite the increase in optimism, there are still several challenges your selling team faces:



Discretionary budgets remain virtually non-existent at most companies.


Record layoffs have fundamentally changed the playing field at your buyer's organizations.


The purchasing function has seized more control than ever in buying organizations - leading to even more acute commoditization.



So, the question you must be able to answer is:

How are we going to make it rain - regardless of the weather?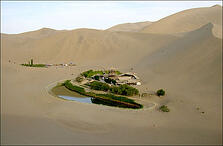 On August 27, 2009 I will be hosting a special webinar to answer this very question. As a reader of this blog, I invite you and your guest to attend this webinar free of charge. Here are the details:
When: Thursday, August 27, 2009-SOLD OUT Tuesday, September 15, 2009 & Tuesday, September 29,2009, 2PM (EDT)
Where: Anywhere you have an Internet connection
How Long: 55 minutes
Registration Information: Click Here for September 15, 2009 or Click Here for September 29,2009
I am going to be keeping the number of participants on this call to less than 25 to ensure that it is interactive - allowing you to ask questions and maximize the application of the ideas I am going to discuss - rather than making it the typical "talking head" presentation. While your questions will clearly impact what is covered on this call, I can promise we will address the issues:


The 3 Critical Actions You Must Take to Drive Growth In High-Margin Areas


How to create your own "Business Oasis"


How to shorten the sales cycle - in any industry


Monetizing the sales process by creating Cash Flow Farms


The single most important focus to ensure you business thrives in any market condition



Why I am doing this for free, you may be asking? Is this just a sales pitch in disguise? The reason:

With increased talk and focus on the possibility of recovery, we realized that many businesses are positioning themselves to make the very same mistakes they made that got them into this mess. We want to start a new conversation and provide small and mid-sized businesses a newer, clearer direction that leads to more profitable business growth.

With only 25 slots available make sure you register now! Click here for September 15, 2009 or click here for September 29,2009 to ensure you're Making It Rain - no matter what.