Today is the last episode of the year, can you believe it? 2021 has been a fast year, though the older we get the faster the years go by, so every year feels like it's fast. All the events that we're used to having either didn't happen or weren't in person, so there hasn't been anything to break up our year. There's been no chapters. We can only hope that in the next few years we get those chapters back. The focus today is on sales and marketing discounts and whether they're good or bad. And surprise, Mike and Doug disagree on the answer.

Audio:
Show Notes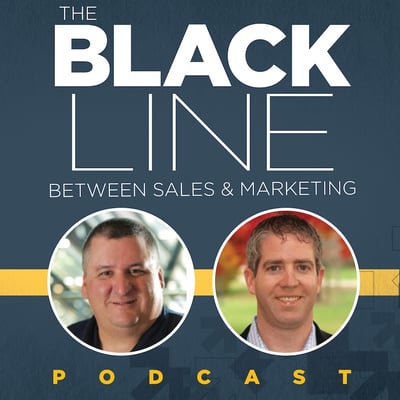 Editor's Note: If you haven't already, leave the podcast a review either on Apple Podcasts or Spotify.
Main Topic:
Should sales and marketing teams change their tactics for the end of the year? Mike says it depends on the business, and that a lot of buyers have been conditioned to look for discounts and things.
If you're a salesperson, should you offer an end of year discount? Is offering a discount good or bad? To mike it "certainly sets a precedence." Discounting as a whole is difficult and it all depends of business structure. When you discount, Mike says there is a lack of disconnect between the buyer and seller and ultimately comes to the conclusion that it's bad.
Doug disagrees; he believes that it is a tactical decision. He has no issues with discounting, especially since there's a lot of different types. It's situational. If you do discount, Doug recommends going in with a listing higher than what is usually offered because you are going to have negotiations.
There are cases where discounting can produce issues with customer experience. If a SaaS company has trained you to wait to buy for the discount and other customers find out they've been paying more, there's an issue with customer experience.
Overall, Doug's big lesson here is that there's nothing better than finishing business at the end of the year and the worst thing is to start business at the end of the year. Rather plant seeds right now, sprint from the beginning of the year to May and then from there set up your 4th quarter. Align to your buyer's rhythms.
Question: If there's one piece of advice that you could give someone else going into 2022, what would it be?
Doug - Keep your feet on the ground and keep reaching for the stars.
Mike - Prepare, but next year is going to be another wild ride.
What are you telling your team for the new year?
Mike has been saying that next year is their year, a lot is going on and changing and the digital world is getting more complex, but they have to prepare and make it their year.
What does this mean?
This means the decisions they were making 3 years ago are finally starting to gain traction. The world is finally waking up to what they've been doing. Double down on what's been working the last 8 months, don't get distracted, and stay focused.
Doug's advice is that going into 2022, be really clear on what your core is. FOMO is real and getting stronger. The noise is going to get louder, volatility bigger, anxiety is going to multiply. This all requires having a strong internal measurement system to measure progress over perfection. Measure you to yourself. You can't be focused if you aren't clear on the next milestone, so be clear on where you want to be and the path to get there.
Don't focus on the outcome; focus on the process.
Thank you everyone for listening and watching over the course of 2021. We have some exciting things lined up for the new year and can't wait to bring you on the journey with us. Until next time, have a safe and happy new year!