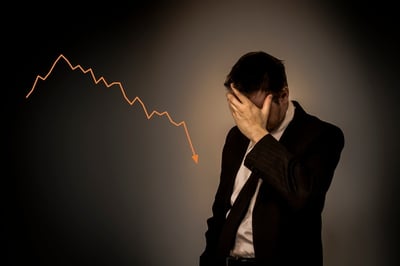 When I was a salesperson, I loved December. It was the perfect time to close business. While December is a very difficult month to get things started, it's a great time to "clean the slate," take advantage of unused budget and leverage a natural deadline.
One of the toughest strategies to execute in the sales process is to create a sense of urgency when there's not a natural and obvious one present. It's an area that is one of the biggest contributors to sales, less than professional reputation. From the great car salesman's "If I can put you in a car you like at a payment you're comfortable with…," to the "last car on the lot" techniques, salespeople have been manipulating creating urgency for a long time.
It's no surprise that selling organizations use the end of the month, quarter or year as a means to create urgency. Frankly, I'm waiting for the next evolution in sales: "Hey Mrs. Prospect, you know it's coming up to the end of the week, tomorrow is Friday after all. Wouldn't you be happier going into the weekend knowing that you've addressed blah, blah, blah."
End-of-month and quarter tactics are so bad they've become a running joke among sales executives, salespeople and buyers alike. Though some of the jokes may be funny, end-of-month actions are not a laughing matter. They're sales (and margin) killers. Here are the three primary ways salespeople are killing sales with end-of-month actions:
Pushing Too Hard/Too Much Discounting
Old Buyer Wisdom: If you want to get a good price, wait until the end of the quarter to buy and if you can't wait until the end of the quarter, wait until the end of the month.
I've simply lost count of the number of times I've heard from a sales rep, "Doug, if you can make a commitment before the end of the month, I can give you special pricing; but it's only good if you commit this month." My response is simple, "Yeah, absolutely. Tell me what you can do." I'll tell the rep that even when I have no intention to commit. Why? Because it's their game and if they want to play badly, I'll play.
The problem is that those discounts just create a ceiling for their price. I know that if I don't make the decision that month, if I ever want to I can simply say, "Hey look, seven months ago you offered to move forward at this price. If you can do that now, I'm in."
The same is true with the pressure and pushing that happens at the end of the month. I get it, you've got a quota to hit and/or a contest to win. But, that's your problem. Salespeople lose whatever authority and strength they have when they start pleading (And I don't care how good you think you are. When you're playing end-of-month games, your buyer knows you're pleading).
Another killer with this issue is that you're demonstrating that for all the talk about being buyer focused and "putting their interests first," you're lying. If you really put my interests first, why do you wait until the end of the month to offer me the discount. By the way, from a technique perspective (and I do not recommend this in a high functioning sales process) if you want to use discounts or pressure tactics to get movement, do it on the 15th, not the 30th.
When you push and discount this way, you lose your authority and credibility. When you lose that, you lose sales (and a whole bunch of margin). What's more, you also train your customers to wait until the end of the month to drive a deeper discount, thus putting more pressure on you and your team to discount deeply.


Assuming the Problem that Needs to be Solved
Personally I've never really noticed the time of the month when I close business. The reason is that I've built a strong business case, identified and diagnosed to key problems and created urgency around the consequences of not taking action. I focus on first getting commitment that the problem needs to be solved.
A very common (too common) sales mistake is assuming that because a customer acknowledges a problem, it means they're committed to solving it. This mistake leads to the assumption that the customer has "bought" the solution and now the only issue left to determine is timing. This is what drives the end of the month pressure.
The reality is the problem was caused by a critical sales mistake - the failure to clearly define the problem and its consequences. With more pressure put on the solution, the sales rep reinforces the mistake and increases the gap in alignment between buyer and seller.
Becoming a Peddler
"Hey, you wanna buy a watch?"
End-of-month tactics make the sales rep a peddler. They devalue themselves and they devalue the product or service being sold.
How Salespeople Can Solve The End-of-the-Month Problem
Build the Business Case
There's only one reason people don't buy from you. They don't see the consequences. The lack of urgency (which leads to the end-of-month silliness) is caused because a clear business case was built. When you build your business case, you must:
Mutually and clearly define the business problem and the cause of the problem.
Gain commitment that the problem must be solved. To cement this, you'll also want to mutually and clearly define the short-term and long-term consequences of failing to solve the problem.


Continue to Create & Reinforce Value
I get it. I hate it when everything is done and all that's left is, as they say, "the signature on the line that is dotted." I know how frustrating everything gets when the final decision is on the line.
Make no mistake, I can be very assertive at this stage. Often times I need to utilize my command to control the process. To do this without harming my positioning or my authority, I always focus on creating value, and reinforcing the value I created. I reinforce the business case that we designed together. I keep the focus on them and work hard to maintain a teaching point-of-view. While my objective is to close the sale, I still want to ensure that the prospect is getting value from our interactions.


Be Willing to Walk Away
The first rule of successful negotiation is that the advantage goes to the person who is most comfortable walking away without a deal. I have a friend who uses the philosophy 'always be walking away' when he sells.
If you've done your job reminding them that it's their problem that needs to be solved, then indecision harms them, not you.


Bonus Tip: The Early Contract
Here's a final tip to eliminate the end-of-month B.S. that plagues sellers and buyers alike. Enter what I like to call the early contract. It's a simple statement where all parties promise to provide open, honest feedback and communication.
I lay out a contract with buyers early in the process. If they don't play games with me, I won't play games with them. I understand that things happen. I even understand that sometimes people make verbal commitments they can't follow through on. I'm a big boy, I can handle losing business (I hate it, but I can handle it). All I ask if you let me know, don't hide.