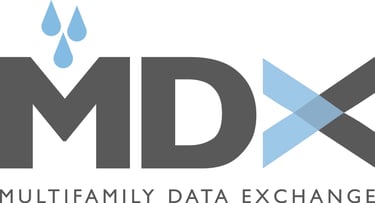 The Multifamily Data Exchange (MDX) is a competitive intelligence platform for the multifamily industry. The exchange gathers data from companies across the industry – irrespective of which systems they operate – and puts it in one place, to be shared among subscribers in the form of benchmarking reports.
Until MDX, it was literally impossible to accurately benchmark the performance of a property or set of properties against an appropriate set of competitors. This made managing a business like playing a competitive sport without keeping score.
The Challenge
MDX was nearly one year into bringing this new product to market. While the product was intriguing to many multifamily companies, MDX was not getting the traction they anticipated or needed to meet their growth objectives.
They came to Imagine looking to launch a fully functioning website that would position them strongly in a world where buyers have changed the way they learn, assess opportunities and ultimately, buy.
What Imagine Helped Them Discover
We began by conducting The Demand Creation Assessment™ which enabled them to discover:
The focus of their message was on the solution which is not effective in a market that does not understand their problem.
The nature of the buyer's journey and buying process had undergone tremendous change and the marketing and sales approach needed to change as well.
MDX was building a "flat funnel" by over-focusing on bottom funnel/sales-focused strategies and tactics. By building a full funnel, they can build greater capacity and better scale and predict their growth efforts.
Buyer personas had not been clearly identified and understood, which was a major contributor to the lack of traction they were experiencing.
MDX was using an appointment setting service and while they were delivering appointments, it wasn't converting to revenue. We helped them understand how the sales development process works so they could adjust their approach.
What We Did
MDX was self-funding their growth and we implemented a phased approach toward execution.
Phase 1: Strategy – Define Personas, Messaging and a Teaching Point-of-View
The first question we asked was, "Who does MDX want to be a hero to?" The answer to this question led to the development of clearly articulated buyer personas. This involved identifying who the critical influencers and decision-makers are in the sales process, and how each persona defined the problem that MDX solved.
This led to a major shift in MDX's go-to-market messaging. Rather than a traditional solution-oriented message, we developed a three-stage positioning statement, distinctly articulating:
The problem MDX solves.
How the problem needs to be solved.
Why MDX is the best (and only) choice.
This led to the creation of their commercial teaching point-of-view that guided all aspects of their content creation, including their blog, whitepapers and PR.
Phase 2: Inbound Marketing Implementation
Utilizing the HubSpot COS, we helped MDX create a new website that would align with the buyer personas that were created and allow the contextualization of premium content towards where their personas were on their journey.
Imagine collaborated to create:
Editorial philosophy
Editorial calendar
Premium content (whitepapers, webinars, videos, etc.)
Landing page strategy and design
Lead nurturing strategies
This created the core infrastructure and content to allow for effective lead generation and nurturing.
The program got off to a fast start. Utilizing the HubSpot data and analytics package, we were able to identify and reinforce the tactics that were working and adjust those that were not.
Phase 3: Sales Development Program
MDX realized that merely generating leads through content, while quite valuable, would not be enough to drive the adoption rate needed to meet corporate objectives. They had been using an appointment setting organization that was ineffective (despite exceeding their promised appointment rate).
The final phase of our program was the launch of an integrated sales development function to execute outbound campaigns, manage inbound leads and penetrate opportunities where MDX did not currently have exposure.
This involved:
Sourcing and developing lists to guide outbound efforts.
Developing lead introductory and nurturing campaigns.
Designing call scripts and protocols for account penetration.
Implementation of outreach rhythms to turn leads into opportunities.
Managing sales development reps to execute the process.
HubSpot's CRM was a key part of the sales development effort. We utilized the CRM to manage the execution of the program. This included using the dialer to increase efficiency and to create transparency into the progress of the overall program.
The ability to implement a comprehensive marketing and sales development program on a single platform enabled us to close the loop on reporting and continuously drive enhancements to our efforts as we learned what worked.
The Results
In less than 15 months, MDX generated:
931 qualified leads
219 marketing qualified leads (MQLs)
67 sales qualified leads (SQLs)
10 sales originations
27 sales assists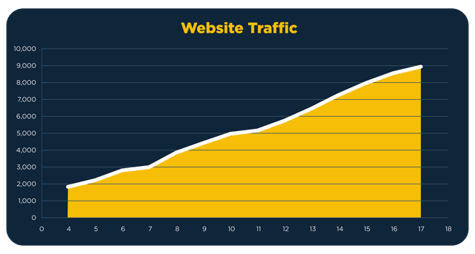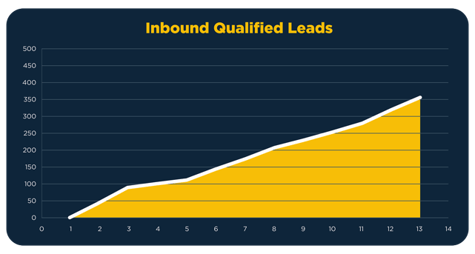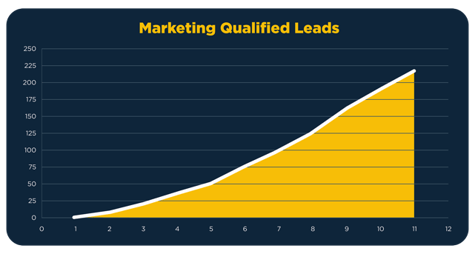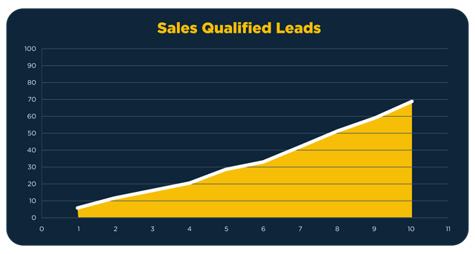 Corresponding with these results, MDX has enjoyed these additional impacts:
Greater traction in larger opportunities.
Industry recognition, including being focused on the main stage for the industry's largest conference specifically geared to their key buyer personas.
The company has enjoyed tremendous growth and is on course to meet their short and long-term growth objectives.