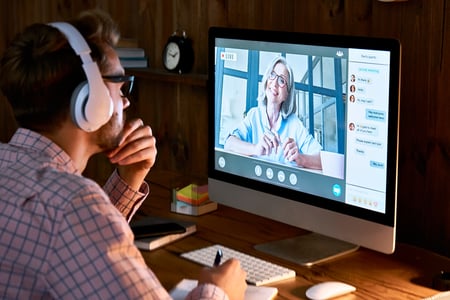 Every year there is one event that I look forward to: HubSpot's Inbound conference. Not only is it a time to learn, it's an opportunity to connect or reconnect with others in the industry. The entire few days are usually breathtaking and exhausting all at the same time.
Now that the event has been online for the past two years a few things have changed, but one thing has not - the valuable knowledge from the speakers. Another HubSpot Inbound conference has come and gone, but the learnings and insights from the sessions will remain with us forever. Below are the 5 takeaways that will stick with the Imagine team for years to come (or until the trend is no longer applicable).
INBOUND 2021 Learnings from Team Imagine
Session Learnings
1. RevOps isn't going anywhere. Even though there was only one day (out of 3 days) dedicated to Revenue Operations, it was the hot topic of the conference. Even outside of that one day, discussions and presentations highlighted RevOps and RevOps concepts. This goes to show that this movement isn't just a hot commodity that will disappear; it's here to stay and we need to be adjusting accordingly.
2. One RevOps concept was prevalent throughout all 3 days that we should acknowledge: Cross-Functionality. Using content in sales processes, leveraging customer success as a marketing channel, the list goes on and on. It's clear that the market is realizing that there are tons of value in finding ways that different functions in a business support each other.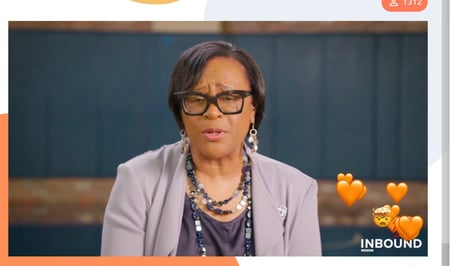 3. Open-mindedness is a key leadership trait. All of the keynote speakers focused on how fostering open and accepting environments and being open-minded to all opportunities was key to their success. From Cynt Marshall to Spike Lee to Oprah, and everyone in between, the focus was on "Openness." You can look to Cynt Marshall's "3 L's of Leadership" as the representative of the whole here: "I need to listen to these people, I need to learn from these people, and I need to love these people as people."
4. Simple changes to your email subject line can improve open rates. Sometimes the small changes can go a long way. In a session by Jay Schwedelson, a couple of things stood out in regards to this. (Note: Every business is different, so these tactics may or may not improve your performance.)
(These)[Characters]*Matter* - By using these characters, B2B companies can increase their open rates by 27%.

The 3 Dots… - By using suspense driven dots, B2B businesses can increase their open rates by 31%. People are drawn to suspense and answers, so by including 3 dots at the end of a subject line, you're drawing the reader's attention to have to figure out what you say next.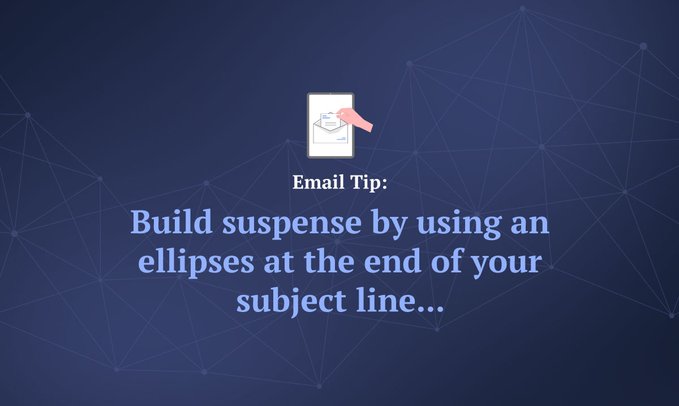 ❗Bookend Emojis are Working❗ - By using bookend emojis, B2B businesses can increase their open rates by 31%. Who would have thought that a simple emoji could make such an impact! To be even more specific, using hourglasses or clocks work the best because they symbolize that something is urgent or timely.
5. HubSpot integrates with LinkedIn ads. While this would make sense because HubSpot integrates with LinkedIn to post social messages, as someone who just recently started using LinkedIn Ads, this was a shock to me.
If there is one thing you need to know about this integration, it's that if you use Lead Gen Forms on LinkedIn, they sync with HubSpot. Every lead that fills out the form on LinkedIn will appear in your HubSpot database. Mind = BLOWN! Now instead of having your prospects click a link on an ad that takes them to a landing page to then sign up for something, you have the ability to capture their information right in the platform. It's a win-win.
While these 5 takeaways only crack the surface when it comes to the entire HubSpot Inbound conference, these are important things that we should all be thinking about when it comes to RevOps, Marketing, and even Sales or Customer Service. This reinforced many things we've been talking about at Imagine for years, but also gave us some new perspectives.
If there's one thing you should do, it's sign up for next year's INBOUND 2022 conference. There is so much to do and see, so many people to talk with, and so much more. Whether we go back to Boston or not, the learnings and takeaways you'll receive are worth every dollar you pay for a pass.