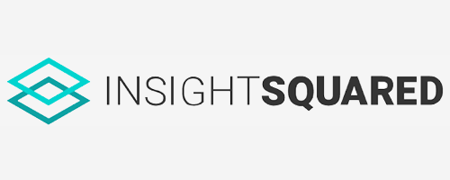 "Revenue Operations" or "RevOps". If you haven't seen or heard the phrase by now...Well, then this is probably your first time visiting the Lift blog, so welcome. Chances are, you know what "RevOps" is. You might even be trying to implement it. Maybe you've even already defined the function for your business.
Whenever we want to add new capabilities or functions to our businesses, we tend to turn to tech to help us do so efficiently. Revenue Operations tools help enable the orchestration of your company's revenue disciplines (sales, marketing, and service). They serve as one-stop platforms for your go-to-market approach. This usually involves pulling data from the different places you store it, then aligning it, visualizing it, and adding AI insight. Of course, many of the organizations that are actively doing RevOps at a high level have found a way to do it in a single system.
RevOps Platform Must-Haves
Just like their namesake discipline, Revenue Operations platforms should enable you to unify your entire go-to-market approach. While products in the space might go about this differently, there's some crucial functionality you'll need your RevOps software to have:
Data Collection and Visualization: You can't orchestrate your revenue teams without all of their data, so the platform has to integrate with systems in order to collect it. With all that data, a product needs to enable you to overview it, lay it out, and break it down.
Outreach and Touchpoint Orchestration: Go-to-market functions culminate in the interactions they have with your prospects and customers. A RevOps platform needs to give you visibility into all of that outreach and control over those interactions.
Provides Insight that Adds Value: One of the most time-consuming aspects of RevOps is parsing data and information to gather actionable insights. Your Revenue Operations Platform should automate some of this for you, likely through AI.
Forecasting that Uses All of Your Data: The ability to compile data means that you can factor it into forecasts, enabling better predictions. A RevOps platform needs to be able to factor in data from marketing, sales, and success in its forecasting functionality.
RevOps Platform Options
Because the Revenue Operations discipline is pretty new, there aren't a ton of products on the market that identify themselves as "Revenue Operations Platforms." With any new space, you need to be careful of products playing "buzzword bingo" and claiming to support RevOps or provide RevOps features. For starters, any product that doesn't touch on all of marketing, sales, and service/success, is not a Revenue Operations product.
A lot of the platforms in this space tend to focus on one particular discipline, mainly sales. Some seem to be CRMs with an AI layer simply added on top to provide some surface level data analysis and insight. Make sure whatever platform you choose enables your Revenue Operations, and that means you need to know what your RevOps is. Once you have that figured out, you'll be ready to look into some of the following Revenue Operations products:
InsightSquared
Clari
Gong
Tableau
BoostUp
Our Choice: InsightSquared
If you're looking to replace all of the tech that enables you to do Revenue Operations, I'd jump right on InsightSquared, especially if you already have RevOps processes in place and want a platform that supports them. But, if you already have technology that supports any of your RevOps activities, you will experience tech redundancy if you implement InsightSquared (or any other RevOps tool for that matter). It will share functionality with any sales enablement, marketing automation, CRM, CSM, and analytics tool that you might be using currently. Additionally, with the pure volume of stuff you can do in the tool, you better know exactly the specific processes you're using it for and where the product fits into those processes. The suite of capabilities is immense and it's very easy to get overwhelmed and lose track of the actual reason you're in InsightSquared.
For that matter, the InsightSquared integration ecosystem is pretty lacking because the only key players are HubSpot, Salesforce, LinkedIn, and Google. Interestingly enough, HubSpot and Salesforce have their own Revenue Operations solutions built in. (At Lift, we were using HubSpot for Revenue Operations before the discipline even had a name.) Of course, CRMs and MAPs are definitely the most important place to pull go-to-market data--but, with tech-stacks getting bigger than ever, it's crucial for a product claiming to support and enable RevOps to be able to hook into a vast ecosystem of technology.
That said, it's a great tool for doing the actual orchestration of go-to-market teams, employees, activities, and touchpoints. Their "Activity Feed" is a great place for sales reps, SDRs, and implementers to manage and orchestrate their workload, interactions, and the prospects and/or customers who they interact with. Given how the different go-to-market functions will often have their own tech stacks and will even use different CRMs, InsightSquared does enable you to pull all of that data into one product. Ideally, all of your go-to-market teams would work out of the same system, in this case it would be InsightSquared--and they'd use the "Activity Feed" to conduct their work.
It isn't always the right choice to bring everyone into the same system. At the very least, InsightSquared will pull your data together for you to use in forecasting and analysis. Unfortunately, you can't expect to have a lot of customization available to you here. That doesn't matter much though. The AI within InsightSquared is, for sure, tough to beat. The views, dashboards, reports, and other analytics options, while rigid, are driven by AI insight that makes reporting and dashboard customization unnecessary, given enough time. The visualizations and insights that the product provides are meant to help you identify the buttons, levers, and dials that cause revenue. It delivers predictive analytics and improved forecasts by unifying all of your go-to-market data and supplementing it with AI analysis.
InsightSquared is 100% our choice for a Revenue Operations Platform. But if "What tech do I need to do RevOps?" is your first question, you're starting in the wrong place and setting yourself up for failure. You cannot and should not even think about a tool until you figure out how to manually do Revenue Operations for your business. You might find that you don't even need a platform or dedicated product to do it. InsightSquared is an excellent choice if you find you need a RevOps platform. But, doing Revenue Operations requires you to have a clear purpose and process in your RevOps activities. InsightSquared won't tell you how you should do RevOps, nor should it. If you know exactly how you want to do RevOps and use the platform to support your business' Revenue Operations, it's tough to find a better solution than InsightSquared.