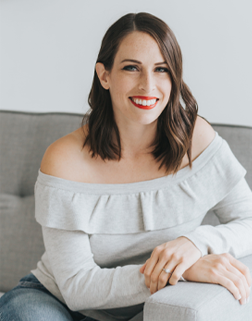 Megan Swenson
Solution Engineer
Megan works on the Development team as one of Lift's Solutions Engineers. She's responsible for implementing and upgrading customer integrations, as well as building new software for Lift. Since changing careers after being a stay-at-home-mother, she loves figuring out how to solve new development problems everyday and the environment Imagine provides to do so.
Born, raised, and living in Utah, Megan enjoys the outdoors, whether it's hiking with her two sons, getting rock climbing lessons from her partner, or meditating at the lake near her home. She can make a mean peach cobbler, reads as many books as she can, and enjoys listening to music and portrait photography.
Fun Facts:

She was homeschooled by her mother from grades 3-12.
She's relearning the drums and played for an all-girl rock band in high school.
She has a cat named Maude, named after a character in her favorite movie.