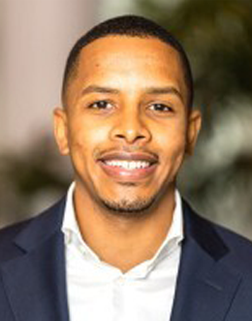 Noelfry Veras
Director of Revenue Operations
Noelfry, Director of Revenue Operations, comes to us after his journey of being a Solutions Engineer with Salesforce and an Enterprise Solutions engineer at Talkdesk. He heard about Lift through the HubSpot ecosystem and was intrigued by our people and our reputation. He's excited to take on the responsibility of becoming our Hubspot subject matter expert and helping to grow the organization via his knowledge and experience with enterprise software, discovery skills, leadership skills, and superb energy.
Every day is a new day to Noelfry; he starts at zero and focuses on what he can learn today to get closer to achieving his goals both professionally and personally.
Outside work, Noelfry enjoys working out, playing chess, reading, learning something new every day, and trying different foods. He likes to experience different cultures through their food, but at the end of the day, he can't say no to a good gourmet burger or Neapolitan pizza.
Noelfry won over all our hearts with the fact that he's a girl dad. He's proud to be taking better care of himself mentally and physically by prioritizing self-care and making a habit to push himself outside of his comfort zone. He's open to experiencing different cafes and restaurants around New York City.
Fun Facts:
Noelfry is bilingual; he knows English and Spanish.
He jumped off of a cliff in France when he was studying for a summer.
He's big into traveling. He's been to Scotland, France, Ethiopia, and Mexico.