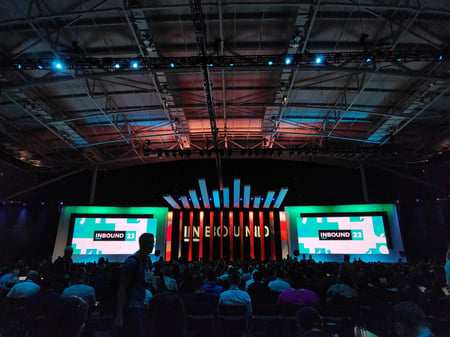 INBOUND 2023, HubSpot's annual inbound marketing conference, was just as electrifying and exciting as anticipated. Seven "Lifters" traveled to Boston, where they attended sessions, mixed and mingled, set personal-best step count records, and came away with lots of new ideas and insights.
The sessions weren't just about learning, they were about connecting—with colleagues, conference-goers, top-level thinkers, and customers.
You never knew when and where you'd hear some groundbreaking new concept, so Lifters followed the sage words of that great modern-day philosopher, Vanilla Ice: "Stop, collaborate, and listen!"
While INBOUND 2023 touched on a wide range of subjects, there was no doubt about the two hottest topics: HubSpot's evolution and AI.
Everyone felt like HubSpot was growing up and moving to the next level. They also felt like AI was going to help, not hurt, humans—but that, collectively, no one had quite gotten a handle on how to best use it. Yet, anyway.
Overall, Lifters came away feeling optimistic, energized, and with tons of takeaways. We broke them down according to topic, so enjoy!
HubSpot
The consensus seemed to be that HubSpot isn't in the minor leagues anymore as it shifts away from its go-go, startup days. Brian Halligan used to say that HubSpot was still in the early innings of the inbound transformation—but this INBOUND made it clear that HubSpot has transitioned to the middle innings as it pushes for bigger, more complex opportunities and customers.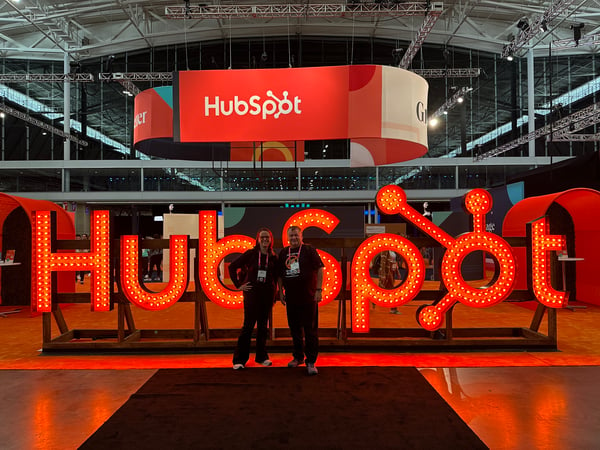 AI
No one was surprised that this was one of the hottest topics. Lifters generally came away feeling optimistic about some concrete applications—but at the same time, it felt as though everyone was still feeling their way.
Sales
Buyers are engaging later in the journey with much more information, so it's important to meet buyers where they are.
SEO
We must reframe how we think of SEO. Optimizing for revenue, rather than for rank, is the way to go.
Reporting
A significant audience is looking to improve the way they use HubSpot reporting.
Account Management
From a service-provided perspective, the theme was that all accounts should be treated as key accounts.
General topics
And that's a wrap on INBOUND 2023! We're already looking forward to next year.